第四幕 第二场: 奥丽维娅宅中一室 A Room in Olivia's House
|
第十二夜
Enter Maria and Clown.
查看中文翻译
MARIA: Nay, I prithee, put on this gown and this beard; make him believe thou art Sir Topas the curate. Do it quickly. I'll call Sir Toby the whilst.
查看中文翻译
[Exit Maria.]
查看中文翻译
CLOWN: Well, I'll put it on, and I will dissemble myself in't, and I would I were the first that ever dissembled in such a gown. I am not tall enough to become the function well, nor lean enough to be thought a good student, but to be said, an honest man and a good housekeeper goes as fairly as to say, a careful man and a great scholar. The competitors enter.
查看中文翻译
Enter Sir Toby and Maria.
查看中文翻译
…
…
…
>> 网页版功能未完善,完整内容,请使用微信小程序。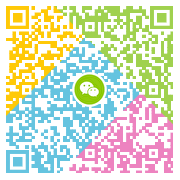 第四幕 第二场: 奥丽维娅宅中一室 A Room in Olivia's House
微信扫一扫,或者在微信中搜索【点学英语】