(THE FIRST DAY OF THE REST OF THEIR LIVES)
查看中文翻译
At around half past ten the paper boy brought the Sunday papers to the front door of Jasmine Cottage. He had to make three trips.
查看中文翻译
The series of thumps as they hit the mat woke up Newton Pulsifer.
查看中文翻译
He left Anathema asleep. She was pretty shattered, poor thing. She'd been almost incoherent when he'd put her to bed. She'd run her life according to the Prophecies and now there were no more Prophecies. She must be feeling like a train which had reached the end of the line but still had to keep going, somehow.
查看中文翻译
From now on she'd be able to go through life with everything coming as a surprise, just like everyone else. What luck.
查看中文翻译
…
…
…
>> 网页版功能未完善,完整内容,请使用微信小程序。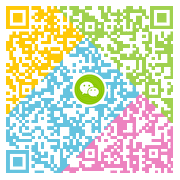 第八章: 星期日 Sunday
微信扫一扫,或者在微信中搜索【点学英语】