第一章: 起初 In the Beginning
|
好兆头
It was a nice day.
查看中文翻译
All the days had been nice. There had been rather more than seven of them so far, and rain hadn't been invented yet. But clouds massing east of Eden suggested that the first thunderstorm was on its way, and it was going to be a big one.
查看中文翻译
The angel of the Eastern Gate put his wings over his head to shield himself from the first drops.
查看中文翻译
"I'm sorry," he said politely. "What was it you were saying?"
查看中文翻译
…
…
…
>> 网页版功能未完善,完整内容,请使用微信小程序。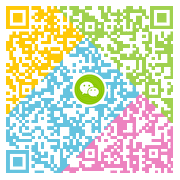 第一章: 起初 In the Beginning
微信扫一扫,或者在微信中搜索【点学英语】