Raven Sable, slim and bearded and dressed all in black, sat in the back of his slimline black limousine, talking on his slimline black telephone to his West Coast base.
查看中文翻译
"How's it going?" he asked.
查看中文翻译
"Looking good, chief," said his marketing head. "I'm doing breakfast with the buyers from all the leading supermarket chains tomorrow. No problem. We'll have MEALS in all the stores this time next month."
查看中文翻译
"Good work, Nick."
查看中文翻译
…
…
…
>> 网页版功能未完善,完整内容,请使用微信小程序。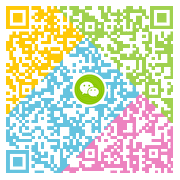 第六章: 星期五 Friday
微信扫一扫,或者在微信中搜索【点学英语】