When I came back, she had the pillow off her head all right -- I knew she would -- but she still wouldn't look at me, even though she was laying on her back and all. When I came around the side of the bed and sat down again, she turned her crazy face the other way. She was ostracizing the hell out of me. Just like the fencing team at Pencey when I left all the goddam foils on the subway.
查看中文翻译
"How's old Hazel Weatherfield?" I said. "You write any new stories about her? I got that one you sent me right in my suitcase. It's down at the station. It's very good."
查看中文翻译
"Daddy'll kill you."
查看中文翻译
…
…
…
>> 网页版功能未完善,完整内容,请使用微信小程序。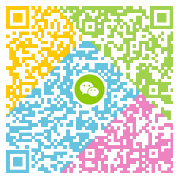 第二十二章
微信扫一扫,或者在微信中搜索【点学英语】