第三幕 第四场: 奥丽维娅的花园 Olivia's Garden
|
第十二夜
Enter Olivia and Maria.
查看中文翻译
OLIVIA: I have sent after him. He says he'll come; How shall I feast him? What bestow of him? For youth is bought more oft than begg'd or borrow'd. I speak too loud.-- Where's Malvolio?-- He is sad and civil, And suits well for a servant with my fortunes; Where is Malvolio?
查看中文翻译
MARIA: He's coming, madam: But in very strange manner. He is sure possessed, madam.
查看中文翻译
OLIVIA: Why, what's the matter? Does he rave?
查看中文翻译
MARIA: No, madam, he does nothing but smile: your ladyship were best to have some guard about you if he come, for sure the man is tainted in 's wits.
查看中文翻译
OLIVIA: Go call him hither. I'm as mad as he, If sad and merry madness equal be.
查看中文翻译
…
…
…
>> 网页版功能未完善,完整内容,请使用微信小程序。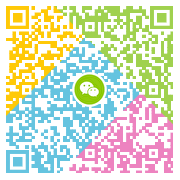 第三幕 第四场: 奥丽维娅的花园 Olivia's Garden
微信扫一扫,或者在微信中搜索【点学英语】