第三幕 第三场: 街道 A Street
|
第十二夜
Enter Sebastian and Antonio.
查看中文翻译
SEBASTIAN: I would not by my will have troubled you, But since you make your pleasure of your pains, I will no further chide you.
查看中文翻译
ANTONIO: I could not stay behind you: my desire, More sharp than filed steel, did spur me forth; And not all love to see you, though so much, As might have drawn one to a longer voyage, But jealousy what might befall your travel, Being skilless in these parts; which to a stranger, Unguided and unfriended, often prove Rough and unhospitable. My willing love, The rather by these arguments of fear, Set forth in your pursuit.
查看中文翻译
…
…
…
>> 网页版功能未完善,完整内容,请使用微信小程序。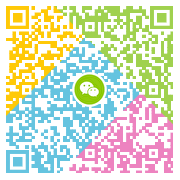 第三幕 第三场: 街道 A Street
微信扫一扫,或者在微信中搜索【点学英语】