第一幕 第四场: 公爵府中一室 A Room in the Duke's Palace
|
第十二夜
Enter Valentine and Viola in man's attire.
查看中文翻译
VALENTINE: If the duke continue these favours towards you, Cesario, you are like to be much advanced; he hath known you but three days, and already you are no stranger.
查看中文翻译
VIOLA: You either fear his humour or my negligence, that you call in question the continuance of his love. Is he inconstant, sir, in his favours?
查看中文翻译
VALENTINE: No, believe me.
查看中文翻译
Enter Duke, Curio and Attendants.
查看中文翻译
VIOLA: I thank you. Here comes the Count.
查看中文翻译
…
…
…
>> 网页版功能未完善,完整内容,请使用微信小程序。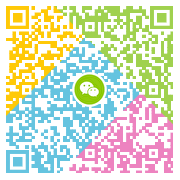 第一幕 第四场: 公爵府中一室 A Room in the Duke's Palace
微信扫一扫,或者在微信中搜索【点学英语】