第一幕 第三场: 奥丽维娅宅中一室 A Room in Olivia's House
|
第十二夜
Enter Sir Toby and Maria.
查看中文翻译
SIR TOBY: What a plague means my niece to take the death of her brother thus? I am sure care's an enemy to life.
查看中文翻译
MARIA: By my troth, Sir Toby, you must come in earlier o' nights; your cousin, my lady, takes great exceptions to your ill hours.
查看中文翻译
SIR TOBY: Why, let her except, before excepted.
查看中文翻译
MARIA: Ay, but you must confine yourself within the modest limits of order.
查看中文翻译
SIR TOBY: Confine? I'll confine myself no finer than I am. These clothes are good enough to drink in, and so be these boots too; and they be not, let them hang themselves in their own straps.
查看中文翻译
…
…
…
>> 网页版功能未完善,完整内容,请使用微信小程序。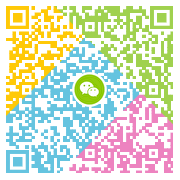 第一幕 第三场: 奥丽维娅宅中一室 A Room in Olivia's House
微信扫一扫,或者在微信中搜索【点学英语】