第二幕 第二场: 街道 A Street
|
第十二夜
Enter Viola; Malvolio at several doors.
查看中文翻译
MALVOLIO: Were you not even now with the Countess Olivia?
查看中文翻译
VIOLA: Even now, sir; on a moderate pace I have since arrived but hither.
查看中文翻译
MALVOLIO: She returns this ring to you, sir; you might have saved me my pains, to have taken it away yourself. She adds, moreover, that you should put your lord into a desperate assurance she will none of him. And one thing more, that you be never so hardy to come again in his affairs, unless it be to report your lord's taking of this. Receive it so.
查看中文翻译
…
…
…
>> 网页版功能未完善,完整内容,请使用微信小程序。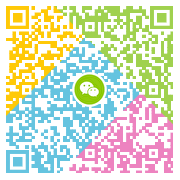 第二幕 第二场: 街道 A Street
微信扫一扫,或者在微信中搜索【点学英语】