第二幕 第三场: 奥丽维娅宅中一室 A Room in Olivia's House
|
第十二夜
Enter Sir Toby and Sir Andrew.
查看中文翻译
SIR TOB: Approach, Sir Andrew; not to be abed after midnight, is to be up betimes; and diluculo surgere, thou know'st.
查看中文翻译
SIR ANDREW: Nay, by my troth, I know not; but I know to be up late is to be up late.
查看中文翻译
SIR TOBY: A false conclusion; I hate it as an unfilled can. To be up after midnight, and to go to bed then is early: so that to go to bed after midnight is to go to bed betimes. Does not our lives consist of the four elements?
查看中文翻译
SIR ANDREW: Faith, so they say, but I think it rather consists of eating and drinking.
查看中文翻译
…
…
…
>> 网页版功能未完善,完整内容,请使用微信小程序。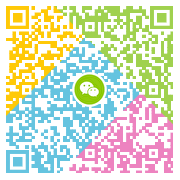 第二幕 第三场: 奥丽维娅宅中一室 A Room in Olivia's House
微信扫一扫,或者在微信中搜索【点学英语】