第二幕 第四场: 公爵府中一室 A Room in the Duke's Palace
|
第十二夜
Enter Duke, Viola, Curio and others.
查看中文翻译
DUKE: Give me some music. Now, good morrow, friends. Now, good Cesario, but that piece of song, That old and antique song we heard last night; Methought it did relieve my passion much, More than light airs and recollected terms Of these most brisk and giddy-paced times. Come, but one verse.
查看中文翻译
CURIO: He is not here, so please your lordship, that should sing it.
查看中文翻译
DUKE: Who was it?
查看中文翻译
…
…
…
>> 网页版功能未完善,完整内容,请使用微信小程序。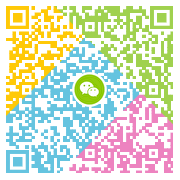 第二幕 第四场: 公爵府中一室 A Room in the Duke's Palace
微信扫一扫,或者在微信中搜索【点学英语】